Date Posted
Dear Nutrition Enthusiast,
This issue reveals there is no association between vitamin D supplementation and colorectal adenomas or polyps risk, that SAHA and EGCG promote apoptosis in breast cancer, and how the metabolome changes in colorectal cancer survivors consuming rice bran. Meet our spotlight investigator, Dr. Xing.
RESEARCH UPDATE: ON THE CLINICAL FRONT
No Association Between Vitamin D Supplementation and Risk of Colorectal Adenomas or Polyps
Vitamin D has been associated with lower incidence and mortality of colorectal cancer, yet its role in early stages of colorectal carcinogenesis remains unclear. In a prespecified ancillary study of the vitamin D and omega-3 trial (VITAL) prevention trial (2000 IU vitamin D3 and 1 g marine n-3 fatty acid), Song and colleagues assessed the impact of vitamin D3 supplementation on average-risk men (12,786 men ≥ 50 years) and women (13,085 ≥ 55 years) over a median follow-up of 5.3 years. They found no risk reduction with vitamin D supplementation (2000 IUs daily) in participants not selected for vitamin D insufficiency, for either conventional adenomas or serrated polyps compared with the placebo. However, there was a significant association between vitamin D supplementation and lower risk of advanced conventional adenomas in individuals with baseline serum level of 25-hydroxyvitamin D below 30 ng/mL. This finding warrants further investigation of early colorectal prevention and vitamin D deficiency.  
Announcements
NCI and NIH continues to monitor the emergency and will continue to issue guide notices and update FAQs and additional resources. All information can be found on the Coronavirus Disease 2019 (COVID-19): Information for NIH Applicants and Recipients of NIH Funding page.
Past Stars in Nutrition and Cancer lectures are available for viewing; lectures are approved by the CDR for 1 CPE credit for RDNs.
Upcoming Events
April 27-28, 2020
American Association for Cancer Research
Virtual Annual Meeting I
May 30 – June 2, 2020
American Society of Nutrition's Nutrition 2020 will not take place in Seattle, Washington, however, there will be virtual activities during this time. 
June 22-24, 2020
American Association for Cancer Research
Virtual Annual Meeting II
October 17-20, 2020
Food and Nutrition Conference and Expo
Indianapolis, IN
October 26-28, 2020
American Institute for Cancer Research Conference   
Leesburg, VA
RESEARCH UPDATE: WHAT'S NEW IN BASIC SCIENCE
SAHA and EGCG Promote Apoptosis in Triple-negative Breast Cancer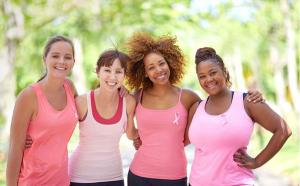 Anti-apoptotic genes are often targets of genetic and epigenetic alterations. Cellular inhibitor of apoptosis 2 (cIAP2) is upregulated in triple-negative breast cancer (TNBC). Steed and colleagues administered suberoylanilide hydroxamic acid (SAHA), a synthetic histone deacetylase (HDAC) inhibitor, to TNBC cells alone or in combination with epigallocatechin-3-gallate (EGCG), isolated from green tea. SAHA and EGCG were able to decrease the expression of cIAP2 while increasing the expression of pro-apoptotic caspase 7. Additionally, there were changes in histone modifications, suggesting a role of epigenetic mechanisms in these changes in expression of cIAP2. The combination of SAHA and EGCG resulted in an increase in apoptosis and a decrease in migration across the fibronectin matrix, which is a crucial step in the epithelial-mesenchymal transition. Additional studies on the combination of SAHA and EGCG could elucidate the direct mechanisms and the significance of the epigenetic modifications and allow translation of these findings.
Changes in Metabolome in Colorectal Cancer Survivors Consuming Rice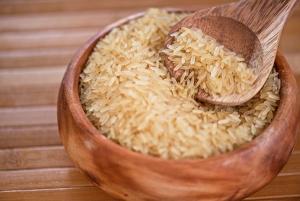 Rice bran contains bioactive phytochemicals with cancer protective actions that involve metabolism by the host and the gut microbiome; rice bran has been examined for the prevention and treatment of colorectal cancer (CRC). In a randomized-controlled trial, Zarei and colleagues conducted a dietary intervention trial to investigate the impact of rice bran consumption on the plasma and urine metabolome of overweight and obese CRC survivors. Nineteen CRC survivors were randomized to consumption of 30 g/day of rice bran or a control diet without rice bran. After 4 weeks of either rice bran or control diets, 12 plasma and 16 urine metabolites were significantly different between the groups. Diet-derived and endogenous metabolites that were affected by rice bran in the diet had previously reported cancer protective actions. Daily consumption of rice bran for 1 month favorably modulated the plasma and urine metabolome. The potential cancer prevention and control properties of rice bran bioactive compounds merit further investigation.
SPOTLIGHT INVESTIGATOR: CHENGGUO XING
Chengguo Xing, Ph.D., is a professor and the Frank A. Duckworth Eminent Scholar Chair in the Department of Medicinal Chemistry College of Pharmacy at the University of Florida. He is also a Member of the Cancer Therapeutics Host Response research program at the University of Florida Health Cancer Center. He received his Ph.D. degree from Arizona State University and completed postdoctoral trainings at Harvard University. During the past 15 years, his preclinical research demonstrates that kava, a traditional beverage consumed in the South Pacific Islands and a dietary supplement on the US market, effectively prevents tumorigenesis of the lung, prostate and colon in several animal models, particularly against tobacco carcinogen-induced lung carcinogenesis. Upon identifying the active ingredients, elucidating the mechanism of action, and developing a set of non-invasive mechanism-based quantitative biomarkers, his team has led pilot and phased clinical trials among targeted populations, evaluating the potential of kava interventions to enhance carcinogen detoxification, to reduce tobacco use, and to eventually reduce cancer risk. Dr. Xing and his colleagues received an R01, Dihydromethysticin for Lung Cancer Chemoprevention.
Did You Know?
Lemongrass: The Fragrant Healer
Lemongrass, Cymbopogon, also known as fever or mosquito grass, is a slightly sweet, pungent lemony perennial grass part of the Poaceae family, and indigenous to Southeast Asia, India, and Australia. For centuries, lemongrass was medicinally valued for its antifungal, anti-amoebic, antibacterial, antidiarrheal, and anti-inflammatory properties and in folk medicine lemongrass tea is thought to help with digestion, lower blood pressure and increase relaxation. When crushed, lemongrass's slightly woody outer pale green yellow leaves release an aromatic citrusy essential oil, citral, making it a favorite ingredient in perfumes and citronella candles used to repel bugs. Lemongrass is rich in flavonoids and phenolic compounds such as luteolin, quercetin, kaempferol and apigenin and terpenes, alcohols, ketones, aldehyde, and esters, along with the trace elements calcium and magnesium.
When buying fresh lemongrass, look for firm heavy stalks with larger bulbs to ensure they have retained their moisture. Try lemongrass in Thai, Vietnamese and Indonesian cooking and liven up braises, soups, curries, and even desserts. Consider adding this easy to grow reed-like herb to your garden to keep away the bugs while enjoying its culinary delights!