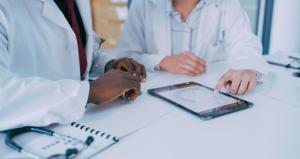 The NCI Cancer Moonshot Tolerability Consortium is a consortium of multidisciplinary teams that is developing new methods for analyzing patient-reported outcomes in the setting of cancer clinical trials. These methods will better define patient tolerability to cancer treatment.
The tolerability of cancer treatments is a critical element of reducing suffering and death from this disease. In addition to the acute toxicities of treatment, long-term and chronic side effects can both decrease a patient's ability to complete treatment and greatly affect their quality of life.
This consortium seeks to expand upon the use and reach of the PRO-CTCAE and other PRO instruments that can inform symptomatic toxicities and their impacts, as well as develop more methods to analyze and report.
Read more About the Tolerability Consortium.