Date Posted
Dear Nutrition Enthusiast,
This issue reveals a metaproteomic approach to assessing the gut microbiome, genestein's effect on remodeling pathways to suppress kidney cancer, and neferine from lotus seeds pro-oxidant anticancer mechanisms. Meet our spotlight investigator, Dr. Hartman.
RESEARCH UPDATE: ON THE CLINICAL FRONT
A Metaproteomic Approach to Assessing Gut Microbial Protein Expression in Dietary Patterns
Announcements
The Transdisciplinary Research on Energetics and Cancer (TREC) Training Workshop is a 5-day, in residence Workshop which places emphasis on developing and applying TD competencies focused on energetics and cancer. The 5th annual course will be held June 20-25, 2021 at Water's Edge Resort, Westbrook, CT. Costs will be covered (excluding ground transportation). Notification of Intent to apply (simple, informal email to dlowry@fredhutch.org) is due no later than December 15, 2020. Full application is due no later than Friday, January 15, 2021. For more details and to apply, visit TRECTraining.yale.edu. Questions: contact Diana Lowry dlowry@fredhutch.org.

The American Institute for Cancer Research will be offering a free webinar highlighting their grant process on Friday, December 11, 2020. This webinar will give an overview of the AICR grant program, the key eligibility requirements and detailed instructions for each step of the grant application process. Stay tuned for more information regarding registration. For more details, contact Nigel Brockton at n.brockton@aicr.org.

Past Stars in Nutrition and Cancer lectures are available for viewing; lectures are approved by the CDR for 1 CPE credit for RDNs.
NCI and NIH continue to monitor the emergency and will continue to issue guide notices and update FAQs and additional resources. All information can be found on the Coronavirus Disease 2019 (COVID-19): Information for NIH Applicants and Recipients of NIH Funding page.
Upcoming Virtual Events
November 2-6, 2020
Obesity Week
The Obesity Society

November 9-10, 2020
Addressing the Adverse Consequences of Cancer Treatment
National Academies of Sciences, Engineering, and Medicine (NASEM)

November 12 (3-4 PM ET), 2020
Sarcopenia and Cancer Survival: Findings, Gaps, and Future Research
National Cancer Institute
Speaker: Bette J. Caan, Dr.P.H.
Kaiser Permanente Northern California

November 16, 2020
Dietary Biomarker Symposium: Advances, Challenges, and Future Directions in Food Biomarker Research
Harvard T.H. Chan School of Public Health

November 19 (10-11:30 AM ET), 2020
Nutrition and Cognitive Health: A Webinar
Food Forum
National Academies of Sciences, Engineering, and Medicine (NASEM)

January 11-12, 2021
Precision Nutrition: Research Gaps and Opportunities Workshop
National Institute of Diabetes and Digestive and Kidney Disease (NIDDK)
Microbial metabolism of dietary fiber to short chain fatty acids (SCFAs) is important for gut homeostasis and is strongly associated with metabolic function and regulation of inflammatory and immune responses in the host. In an ancillary analyses of biospecimens collected during a randomized, controlled, crossover feeding study, Pan and colleagues assessed the bacterial protein profiles in fecal samples of subjects who either consumed a low glycemic, whole grain diet (WG) or a high glycemic refined-grain diet with added sugars (RG). Using metaproteomic approaches (analysis of the microbial proteome), more than 53,000 unique human (11%) and microbial (89%) peptides were detected in fecal samples and 48 statistically significant different microbial enzymes were distinguished between the two diets. The WG diet induced more variety of bacterial enzymes involved in fiber fermentation and SCFA metabolism; in contrast, the RG diet generated more mucin degrading enzymes. This study demonstrates that the gastrointestinal microbiota responds differently to various dietary patterns. Future metaproteomic studies may further establish the impact of local and systemic microbial metabolite exposure on human health.  
RESEARCH UPDATE: WHAT'S NEW IN BASIC SCIENCE
Genestein Represses Remodeling Pathways to Suppress Kidney Cancer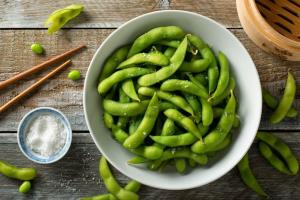 Genestein, an isoflavone found in large amounts in soy products, has shown anti-cancer effects in a variety of cancers, including breast, ovarian, and hepatocellular cancers. Genestein has been reported to inhibit kidney cancer progression both in vitro and in vivo models; however, the molecular mechanisms of these anti-cancer properties are not fully understood. In a recent study, Imai-Sumida and colleagues documented the cancer protecting effects of genistein in renal cancer by demonstrating the suppression of HOTAIR, a long non-coding RNA, interaction with polycomb repressive complex 2 resulting in genistein activation of ZO-1 transcription. The authors also showed that genistein treatment reduced HOTAIR interaction with SMARCB1 and ARID1A, subunits of the SWItch/Sucrose Non-Fermentable chromatin remodeling complex and repressed SNAIL (a key transcriptional repressor of E-cadherin expression in epithelial-mesenchymal transition) transcription. The results of this study suggest that genistein inhibits HOTAIR/chromatin remodeling pathways to suppress kidney cancer.
Neferine from Lotus Seed Targets Cervical Cancer Cells via Pro-Oxidant Anticancer Mechanism
Neferine (Nef) is an alkaloid found in the seed embryo of lotus and has been demonstrated to induce reactive oxygen species (ROS)-dependent mitochondrial-mediated apoptosis in liver, lung, breast, cervical, and osteosarcoma cancer cells. The exact anti-cancer mechanism of Nef is yet to be clearly defined. In this study, Dasari and colleagues studied the effect of Nef on cervical cancer cells using in vitro models (HeLa and SiHa cells). They showed that Nef upregulated Atg4 via ROS to induce autophage with concomitant activation of apoptosis by modulating Bax and Bcl-2 levels in HeLa and SiHa cervical cancer cells. The apoptotic effect by Nef was significantly attenuated in the presence of N-acetylcysteine, suggesting pro-oxidant activity. These results provide new insight into the anticancer effect of Nef via ROS signaling pathways in mediating apoptosis and autophagy in synergistic targeting of cervical cancer cells. Future in vivo studies will determine if this natural compound have a role in the treatment of cervical cancer.
SPOTLIGHT INVESTIGATOR: TERRY HARTMAN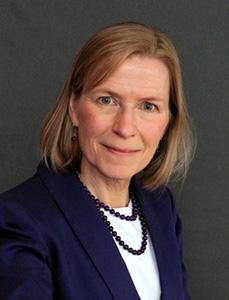 Terry Hartman, Ph.D., M.P.H., R.D. is Professor of Epidemiology in the Rollins School of Public Health and a member of the Winship Cancer Institute at Emory University. She completed her doctoral degree in nutritional epidemiology at the University of Minnesota. She was selected as a Cancer Prevention Fellow by the NCI, completed an MPH at the Harvard School of Public Health as part of this experience, and worked for several years at NCI. Prior to relocating to Emory in 2013, she was Professor of Nutrition and Director of the Diet Assessment Center at The Pennsylvania State University. She has designed and collaborated on multi-disciplinary trials to understand the mechanisms for the associations between nutrition exposures and chronic disease outcomes. Her research is focused on the role of diet and nutrition in the etiology and prevention of chronic diseases—especially cancer—and the development and application of improved dietary assessment methods in chronic disease research. Dr. Hartman and her colleagues received an R01, Fiber-Rich Foods to Treat Obesity and Prevent Colon Cancer.

Read more about Dr. Hartman
Did You Know?
Hempseeds: The Heart of the Matter
Technically a nut, hempseeds are popularly known as hemp hearts and are the edible dry fruits of the tall and skinny hemp variety Cannabis sativa, which is not to be mistaken for the other variety of Cannabis plant, marijuana! Hemp is an ancient crop and its cultivation dates back thousands of years to central Asia and Europe. Conventionally valued as an agricultural commodity for its fiber, textiles, clothing and animal feed, today there is a growing interest in hempseeds role in nutrition and health.
When the brown kernel-size hempseeds are de-hulled, the heart of hempseeds reveal a soft greenish-white kernel that houses the nine essential amino acids, along with glutamic acid and arginine. Hempseeds also provide a plentiful dose of essential fatty acids omega-6 and omega-3 (3:1 ratio), plus iron, b-vitamins, magnesium, manganese, bioactive peptides, lignanamides, phenolic compounds, tocopherols, carotenoids, and phytosterols. Compounds not in abundance are tetrahydrocannabinol (THC), the active compound in marijuana and the non-psychoactive cannabidiol (CBD); hemp hearts are on FDA's generally recognized as safe (GRAS) list with only trace amounts (<0.2-0.3%) of THC.
This fall, try swapping out breadcrumbs on mac and cheese with the nutty flavored hemp hearts as a gluten-free substitute or add to steel cut oats, your favorite smoothie, salads or Hemp Heart Pumpkin Muffins. Hemp hearts are a great way to get a dose of healthy fats, a plant-based protein and lots of other nutrients to start or end your day!