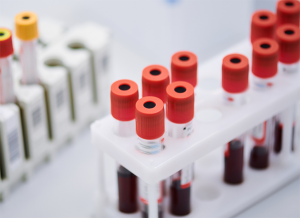 The idea of testing for multiple types of cancers simultaneously with a single test is a new and exciting concept for cancer screening. Most of these tests under development are trying to detect cancers at early stages. These types of tests are collectively known as either Multi-Cancer Detection assays (MCDs) or sometimes Multi-Cancer Early Detection assays (MCEDs), or M.C.E.D.s (MCEDs). NCI uses the term Multi-Cancer Detection (MCD) assays or MCD tests.
MCD tests measure biological substances that cancer cells may shed in blood and other body fluids– such as circulating tumor cells, tumor DNA, and other analytes – that may suggest the presence of cancer. Like all screening tests, the MCD assay itself does not diagnose cancer. Depending on which biological substances the MCD test measures, it may screen for several different types of cancer at once.
While these tests claim to screen for multiple cancer types, there are no clinical trials showing that the use of these tests for cancer screening reduces cancer deaths. In addition, the potential risks and benefits of using MCD tests for cancer screening are unknown. These risks include uncertainty on the number and type of diagnostic workups needed after a positive MCD test, and risks arising from the workups themselves. To date, no professional medical societies nor the U.S. Preventive Services Task Force have issued recommendations on the use of MCD tests for cancer screening. Although no MCD tests have been authorized by FDA, these tests may be offered by single laboratories under federal regulations known as Clinical Laboratory Improvement Amendments (CLIA). There is a critical need to systematically evaluate MCD tests and other promising and emerging technologies for cancer screening.
This webpage is a gateway to DCP efforts on the study of MCD assays for cancer screening.
Update on National Cancer Institute (NCI) Vanguard Study on Multi-Cancer Detection
As a central component of the Cancer MoonshotSM, the National Cancer Institute is launching a new research network to study cancer screening, including evaluating the effectiveness of new blood tests for the detection of one or more cancers to prevent cancer-related deaths. If found to be useful, these new blood tests provide the opportunity for less invasive tools for the early detection of cancer. In 2024, NCI will begin enrolling 24,000 healthy people aged 45-70 in a Vanguard study to lay the groundwork for the later, larger study. The Vanguard study is being funded in part by 21st Century Cures Act Cancer Moonshot funds.