Date Posted , by Susan Jenks
Millions of older Americans take aspirin daily to reduce their risk for heart disease and colorectal cancer. But, new data suggests this protective edge for colorectal cancer comes only if they begin taking aspirin before age 70.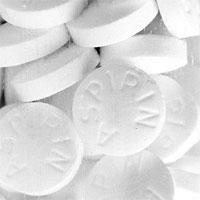 In a pooled analysis of two large U.S. cohorts of health professionals, researchers confirmed the surprise finding of an earlier clinical trial, known as ASPREE (Aspirin in Reducing Events in the Elderly). That study found regular aspirin use confers no apparent protection against the development of these cancers in an elderly population.
The new research, however, provides a nuanced view of how aspirin might work in relation to aging. Although taking aspirin at or after age 70 had no benefit, the analysis revealed individuals who took daily aspirin for 5 or more years before age 70 cut their colorectal cancer risk by as much as 20%. Results of the study, published in the Jan. 21 issue of JAMA Oncology, likely reflect more than chance, and illustrate the biological differences in the way cancers develop in the elderly as they age.
"We already recognize many of the biological changes that occur in aging, including a less robust immune response, which may have implications for cancer development," said Andrew T. Chan, M.D., M.P.H., Chief of the Clinical and Translational Epidemiology Unit at Massachusetts General Hospital in Boston and the principal investigator of the study. "The immune system is something we're increasingly drawn to as an explanation for (aspirin's) differing effects according to age," he said.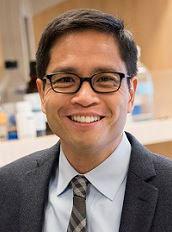 Andrew Chan, M.D., M.P.H.
The analysis focused on the association between regular aspirin use and colorectal cancer incidence in 94,500 individuals who had reached age 70. Described as "a unique opportunity to prospectively examine the use of aspirin across mid-and-late adulthood" and colorectal cancer risk, the data spanned more than 30 years.
The lack of aspirin's cancer protective benefit in the elderly in this analysis, as in ASPREE, runs counter to past studies showing the anti-inflammatory drug's ability to lower colorectal cancer risk, primarily in middle-aged adults. Aspirin also plays an established preventive role in select patients at high risk for heart attacks and strokes, despite possible complications from long-term use, including bleeding in the brain or gut.
In 2016, the U.S. Preventive Services Task Force recommended a low-dose aspirin regimen may be beneficial in individuals between ages 50 and 69 as part of other risk-reducing measures to prevent colorectal cancer. But the expert panel stopped short of recommending the drug's prophylactic use after age 70 citing insufficient evidence, and the recommendation is being updated with new data.
Research Aimed at Window of Effectiveness
Dr. Chan defined ongoing research efforts as finding a critical window where aspirin may be most effective. "We're not there yet, but that's the question we're trying to answer," he said.
Future studies will seek a better understanding of the biological pathways aspirin uses to exert its anti-inflammatory and other immune-system effects. As researchers uncover molecular markers by studying blood samples and other biospecimens in the ASPREE population, "we may be able to further personalize aspirin use, not by age alone," he said.
Scant data remains an issue. The ASPREE trial both documented a lack of protection against cancer in the elderly and suggested possible harm with an increased risk of death from all cancers, including colorectal disease. In the recent pooled analysis, investigators did not look at either death or harm, Dr. Chan said, though that is an obvious area for future research. One possible explanation for worsening disease may lie in a disruption in the delicate balance between the body's negative and positive immune responses to inflammation as people age, he said. In older individuals with cancer the normal immune response might be blunted by regular aspirin use.
"There does seem to be a lot of teeter-totter in the inflammatory response," agreed Holli Loomans-Kropp, Ph.D., M.P.H., a postdoctoral fellow in the NCI Division of Cancer Prevention (DCP). "It could be that you're tipping the balance" with age toward chronic inflammation and tissue damage, which can lead to cancer development, she said.
Holli Loomans-Kropp, Ph.D., M.P.H.
Dr. Loomans-Kropp took part in a cohort study published in JAMA Network Open in 2019, which showed taking aspirin three or more times weekly reduced the risk of all-cause cancers, including colorectal cancer, in those over age 65. Despite this seeming inconsistency with the analysis by Dr. Chan's group, she said, many of the 146,152 participants, who were enrolled in the Prostate, Lung, Colorectal and Ovarian Cancer (PLCO) screening trial, probably began aspirin use at a younger age. The PLCO trial also addresses a major limitation of ASPREE: its short time frame of under 5 years.
"It generally takes about 10 years or so to see a cancer benefit," so 5 years of follow-up may not be enough to know whether daily aspirin helps or harms the elderly, she said. In comparison, the PLCO data stretches back many years, and even though an observational study, "it's helpful because of the amount of time involved."
An additional limiting factor in ASPREE concerns a higher prevalence of aspirin use for prevention in the United States, compared with that in Australia, where a majority of the 19,114 participants were enrolled. Most of the Australian participants began using aspirin for the first-time during randomization to either aspirin or placebo, Dr. Loomans-Kropp and others said, possibly showing a disparate efficacy of starting aspirin use in the young versus elderly.
As the lone randomized trial conducted on aspirin use in the elderly, ASPREE represents the gold standard and a unique population for further study. Nevertheless, observational studies like PLCO add value to an expanding portfolio of aspirin's safest indications, investigators said, which go beyond age to include other variables, such as race, gender and body mass index.
"We're getting better at figuring out all the intricacies," Dr. Loomans-Kropp said. "All of these studies add on to each other."
For now, middle-aged individuals on aspirin can continue taking this widely available drug because researchers do not know the impact of stopping, Dr. Chan said. But starting at an older age should be discouraged or weighed carefully against other risk factors, like a history of heart disease. That might still be reason enough to take aspirin, he said, "but consult with your doctor first."
Upcoming meetings sponsored by DCP will focus on future research directions and the role of anti-inflammatories in cancer prevention.
---
If you would like to reproduce some or all of this content, see Reuse of NCI Information for guidance about copyright and permissions. Please credit the National Cancer Institute as the source and link directly to the blog post using the original title, for example: "Second Report Suggests No Benefit to Starting Aspirin Therapy for Cancer Prevention for Adults 70 and Older was originally published by the National Cancer Institute." For questions, contact us at CancerPreventionBlog@mail.nih.gov.