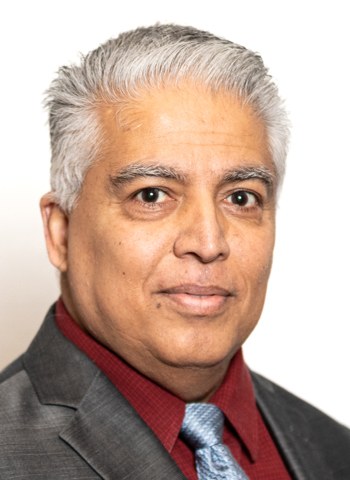 Asad Umar, D.V.M., Ph.D.
Chief Program Officer | Gastrointestinal and Other Cancers

Email: asad_umar@nih.gov
Phone: 240-276-7038
Fax: 240-276-7848
Room: 5E226
Biography
Dr. Asad Umar received his Ph.D. in Biochemistry and Immunology at the Johns Hopkins University in Baltimore, MD, in 1993. He conducted his postdoctoral training in the laboratories of Patricia Gearhart in Baltimore, MD and Thomas Kunkel at the National Institutes of Environmental Health Sciences in Research Triangle Park, NC. Dr. Umar's main scientific interest is to understand the molecular pathways during gastrointestinal carcinogenesis and applying molecularly targeted and immunologic interventions to prevent cancer. His research contributions are in deciphering the biochemical defects in Lynch syndrome (Hereditary Non-Polyposis Colorectal Cancer or HNPCC) and later published testing guidelines for HNPCC. As a Program Director, he oversees a wide variety of grants and contracts focusing on cancer prevention translational research, cancer screening, and clinical trials.
Some of the major research areas and grants funded under his leadership include: Novel Mechanisms of NSAIDS/anti-inflammatory Agents in Cancer Prevention; Cancer Stem Cells' Role in Cancer Prevention; Green Tea Polyphenon E for HCC Prevention; Role of DFMO in Cancer Prevention; National Polyp Screening Trial; Vitamin E and Selenium Skin Cancer Prevention Trial; the Calcium and Vitamin D Trial; and ACF as Surrogate Markers for Cancer Prevention. Recently, Dr. Umar represented the Division of Cancer Prevention in NCI's Provocative Questions initiative in which a large number of unanswered (but important) questions in oncology are being focused for research prioritization. Among the major emphases are the mechanisms of cancer prevention for a number of successful interventions, and understanding the link between obesity and ageing on cancer risk.