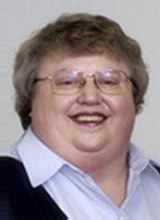 Joy Osborne, M.S., M.P.A.
ARC Director | Administrative Resource Center

Email: joy.osborne@nih.gov
Phone: 240-276-6823
Room: 4E610
Biography
Joy Osborne is the ARC Director for the Division of Cancer Prevention and the Division of Cancer Control and Population Sciences. The ARC (Administrative Resource Center) provides services to DCP in the areas of budget, contracts, grants, human resources, travel, space and facilities, and other administrative areas. Joy came to NCI in 1992 as a Presidential Management Intern and has worked with many of the NCI Divisions in both intramural and extramural. She has an M.S. in Microbiology and an M.P.A. in Public Administration, both from NC State University.